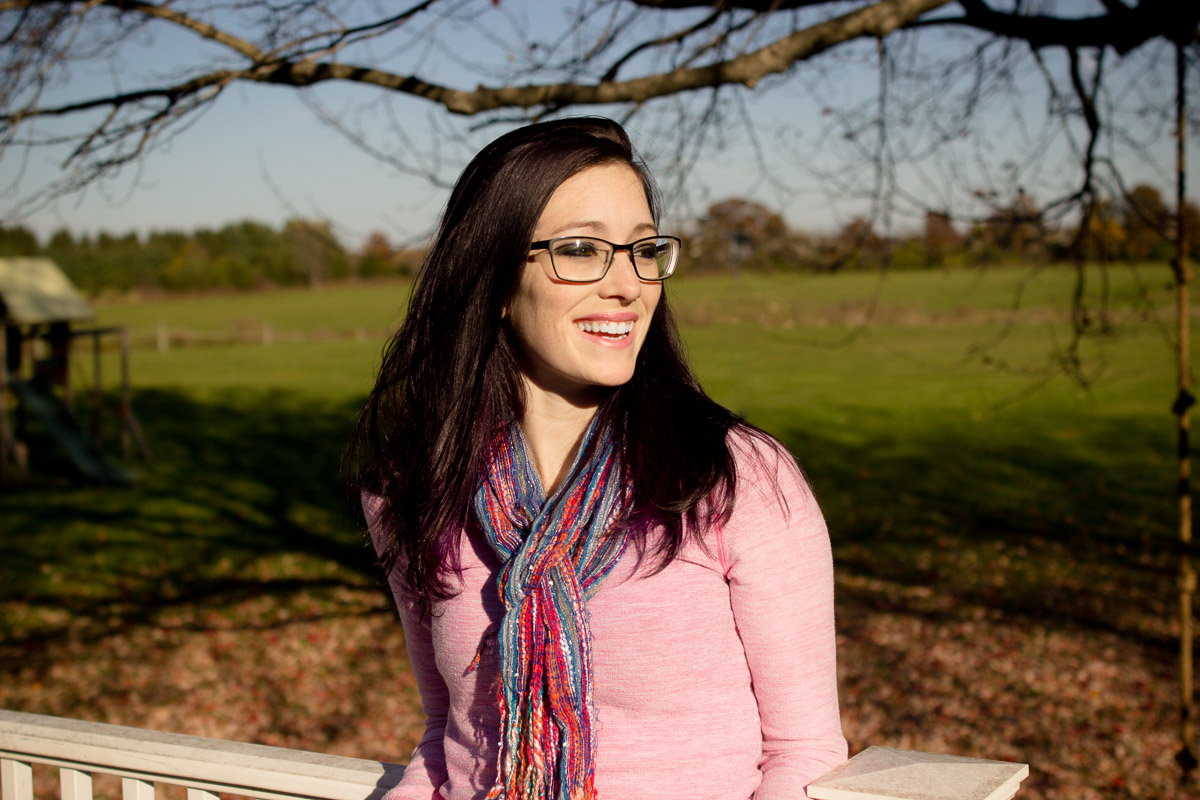 A proper introduction is needed!
My name is Kortney (with a 'K' and no 'u'). My last name is Fox. Hence the name KFox. Like KFed, but way cooler.
Ever since I was a little girl, I always wanted to be a vet... (did you think I was going to say photographer?) I worked at an emergency vet clinic for over 12 years. I enjoyed my job, but it was not my passion.
My always entertaining husband has long, curly blonde locks and can rock a man bun. He bought me my first camera and encouraged me to follow my photography dreams.
We have four Littles. They're fascinating humans and the ones that inspired me to go documentary style with my photography. Thanks to them I'm a Moment-Seeking Ninja!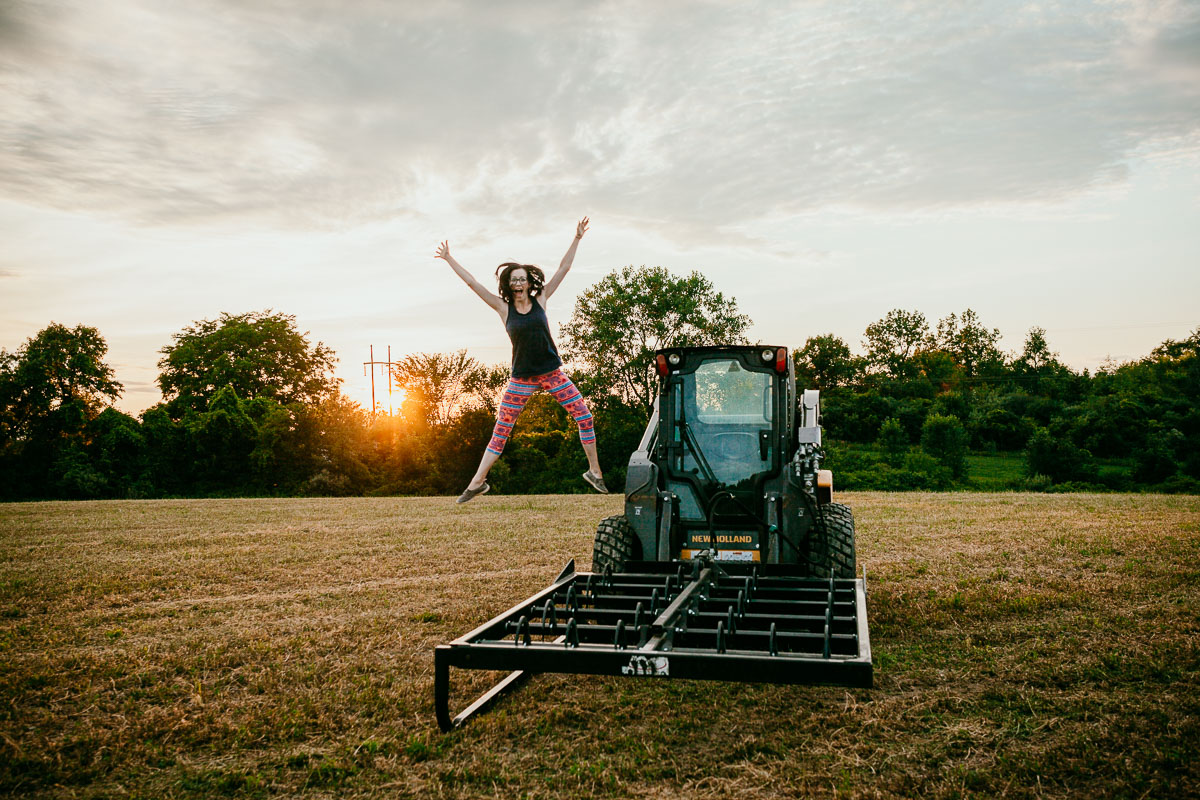 We live on a 10 acre farm.
Our extended family includes dogs, cats, horses, 16 chickens, and many barn swallows.
Through the spring and summer we farm hay. My job is to hop in the skid loader and accumulate all the bales out of the field.
I love this job! I start having skid loader withdrawals over the winter months.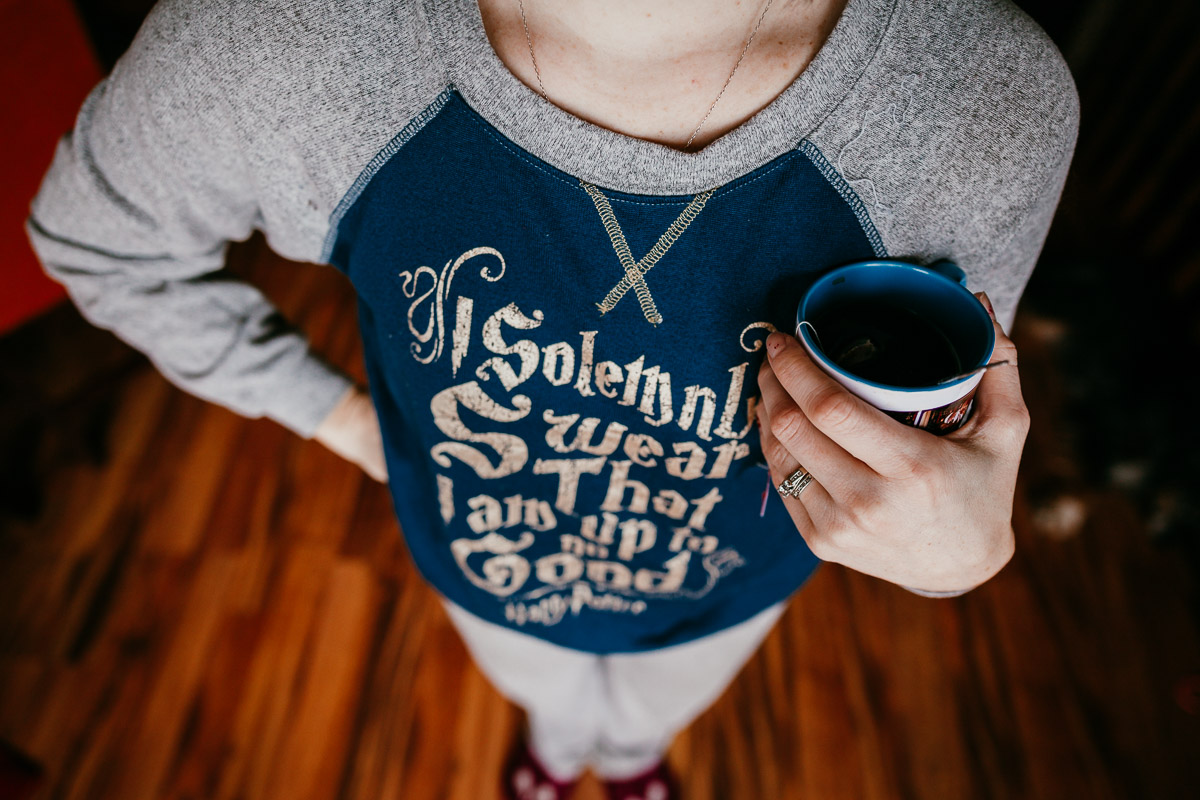 I'm not a coffee drinker (crazy, I know). My mornings begin with a cup of Earl Grey Tea that I've reheated at least 3 times.
The Office or Ricky Bobby is quoted almost daily around my house…First or Last, Baby! (That's What She Said)
Every year I photograph a full Day in the Life of our family. I also just completed a 365 photo project this past year. See the video below!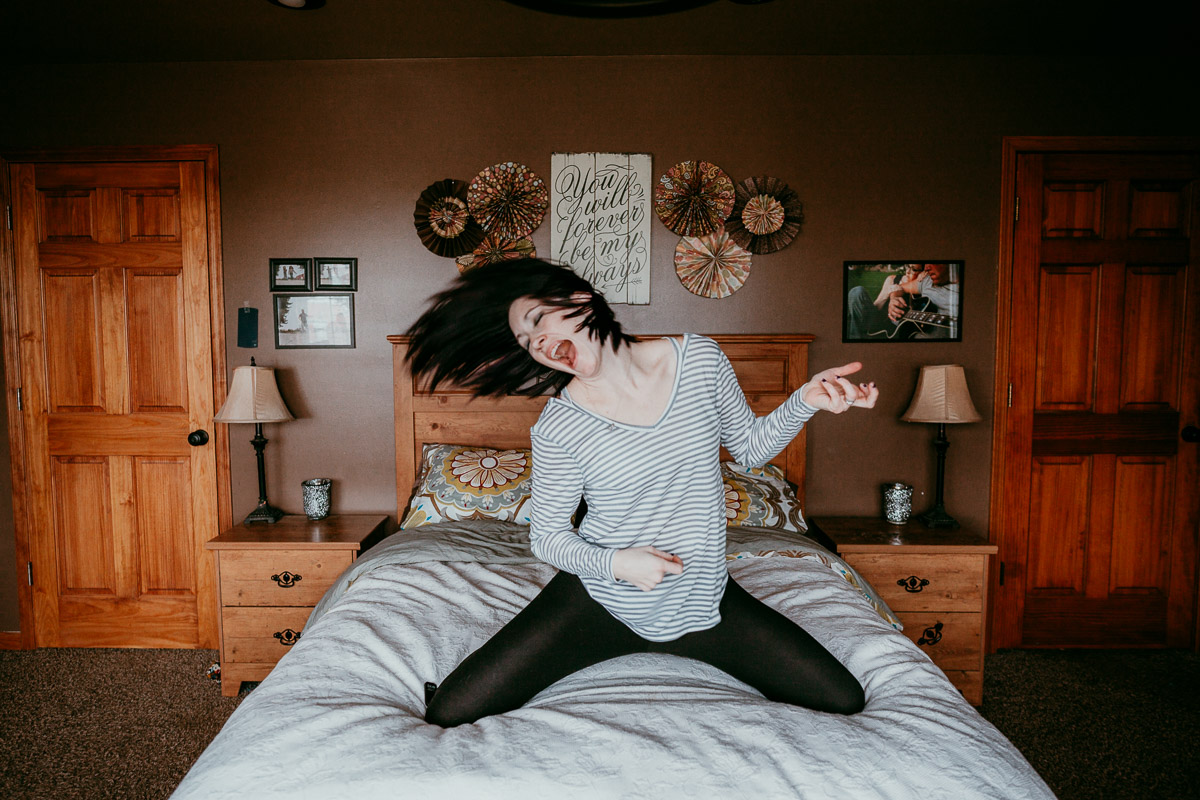 A Few of My Favorite Things
- Anything Purple
- Rock 'n Roll
- Ice Cream
- Freckles
- Punny Jokes
- Fresh Baby Smells
- New Fallen Snow
- Christmas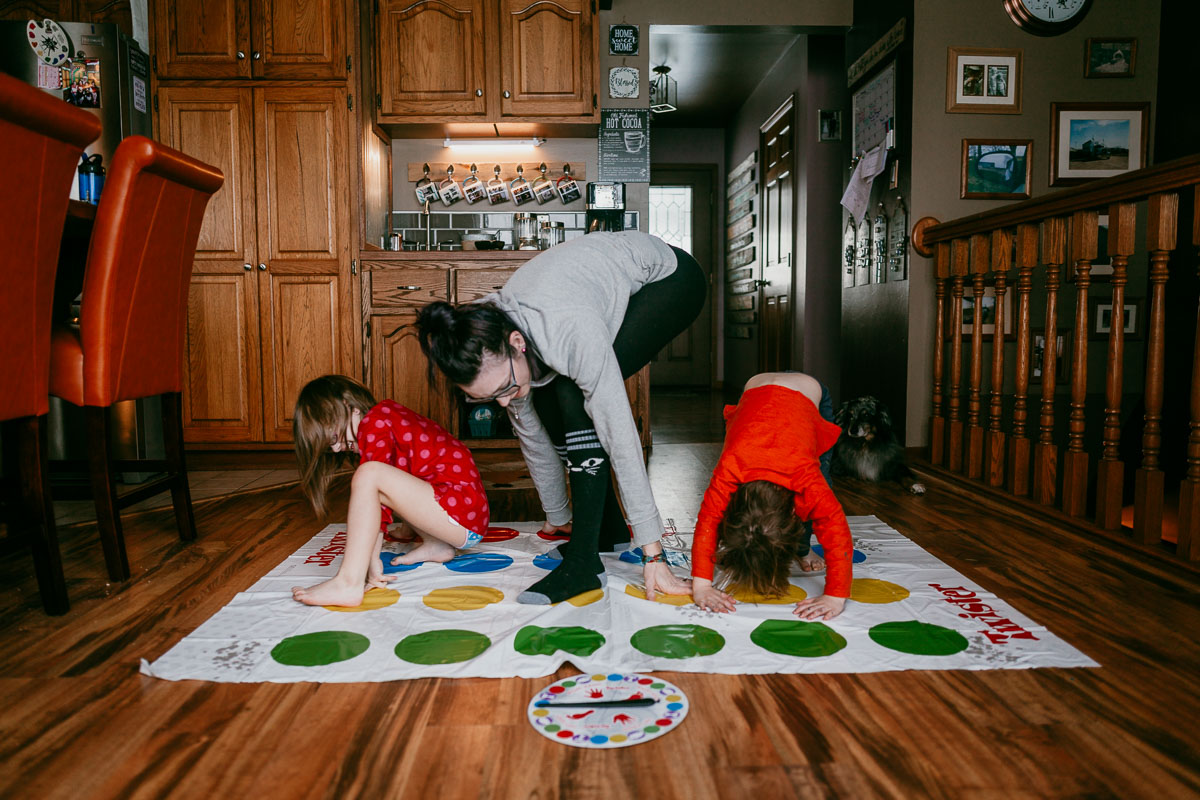 What I'm Most Passionate About
Crafting - it's my stress reliever. There's always a project in the works. Plus I love any excuse to visit Hobby Lobby.
Self Portraits - My husband only takes blurry pictures, so I had to take matters into my own hands! I now have a growing collection of photographs that my Littles will forever cherish.
Getting parents in the frame with their children - Celebrating and finding humor in the everyday moments that we know won't last forever.
Though our stories may be different, there is chaos, clutter, messes, tears, happiness, laughter, and LOVE in everyone's lives.
That's what makes this journey so great and why it deserves to be documented.
Let me help you show off YOUR awesome.