My Biggest Photo Regret
When I was pregnant with my babies, I was upset with the way I looked. As I gained weight over the months, it was harder to get around and limited my abilities. I loved preparing for my new role in life. I loved dreaming about the adventures ahead. I LOVED feeling my baby move around. I loved knowing that my body was a ROCKSTAR because it was capable of growing a human being. I did not love the exhaustion and the weight gain.
Thanks to my insecurites, I did not bring out the camera as often as I should have. After baby was born, I would hide behind the camera, run the other way, or play "pass the baby" because I did not want photographs of what I looked like.
I allowed my physical appearance to stop me from documenting such an important part of my family's history...
My children are going to wonder "Where the heck is mom in all of these pictures?" because I didn't want to remember what I looked like then. It wasn't until my fourth baby that I realized how selfish this was. My Littles are going to want to see what I looked like before I was pregnant, while I was pregnant, after I was pregnant, and every freaking moment in between because
I AM IMPORTANT TO THEM
No matter what my hair and makeup look like, what I am wearing, or how bad I smell because I haven't showered in three days (don't judge...), my Littles DON'T CARE. They just want to see and be with their mama.
So for my last pregnancy, I did not allow my feelings to take over. I stomped them into the ground and proudly documented every bit of it because I knew I had to do this for my Littles. I didn't want a chunk of our history missing.
You know what kind of photos are going to bring on all the feels?
The photographs that will remind them of exactly who you are. The photographs that have all of your constants, your quirks, your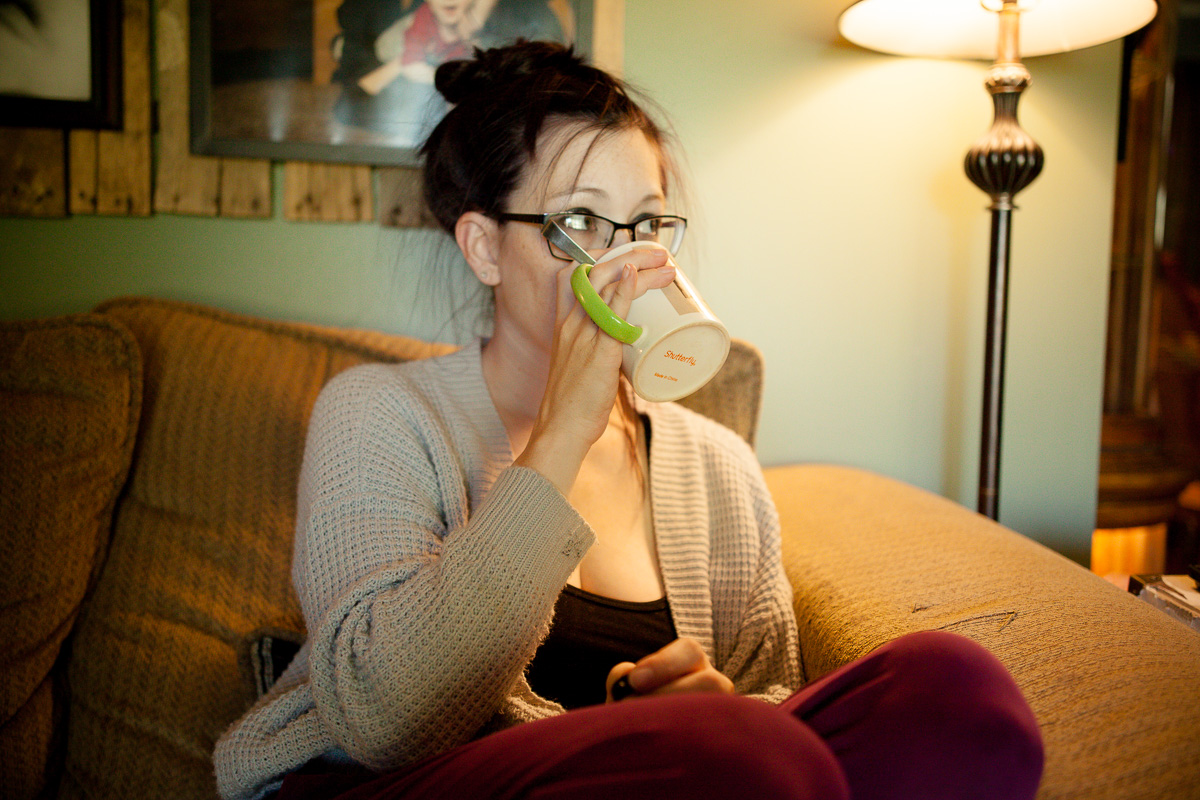 I don't know one person who doesn't question their looks. We all do it.
Stomp those feelings into the ground.
Don't wait until you lose those 20 extra pounds or have a fresh new hairdo.
Rock those yoga pants and that mom bun.
Don't have the same regrets I do.
Don't allow a chunk of your family's history to go missing.
Get yourself in the frame. Document your life. Make your children laugh because you have on rainbow colored tights... "Those were SOOOO 2018 mom." They are not going to see your insecurities like you do,
They will just see MOM.
Isn't that such a wonderful thing?
Want something fun to do to give you ideas on getting in the frame? Test your Littles with a " POP QUIZ - Docu Style"!
Have some questions about what Documentary Photography is all about? "The Scoop On Documentary Photography" should clear most of them up for you.